An aircraft has crashed near the village of Kuzhenkino, North-West of Moscow.
Footage shows the aircraft dropping from the sky near the village of Kuzhenkino in Russia.
#TNJNews | Wagner Boss Yevgeny Prigozhin died in plan crash. #Moscow #Prigozhin pic.twitter.com/ZKgReq069T

— Top Notch Journal (@topnotchjournal) August 23, 2023
According to the Ministry of Emergency Situations of the Russian Federation, 10 people died in the accident.
The plane was enroute from Moscow to St Petersburg, TASS news agency reported.
https://twitter.com/Dialog_UA/status/1694389597952737700
The aircraft is reported to be an Embraer Legacy 600 (reg. RA-02795) belonging to Wagner's founder Prigozhin.
Civil Aviation Authority saying Yevgeny Prigozhin was on the passenger list.
The second plane, which belonged to owner Wagner Prigozhin, has landed at Estofyev Airport in the Moscow region.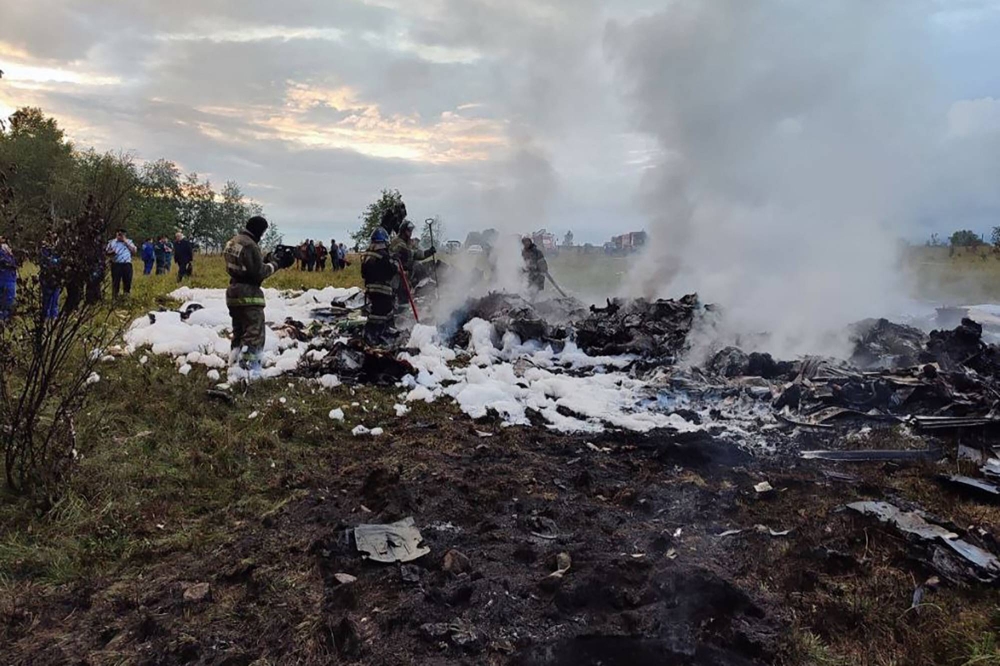 US President Biden has been briefed on reported plane crash in Moscow said The White House.
U.S. President Joe Biden said he was not surprised by reports that Prigozhin may have died in a plane crash, adding that not much happens in the country that Putin is not behind.
Russian media confirms that both Prigozhin and Dmitry Utkin have been killed in the plane crash near Moscow.
Body remains have been retreived from the crash site. Evgeny Prigozhin was supposed to be on the plane as he was returning from Africa to St. Petersburg via Moscow.
Bodies of those in Prigozhin's plane crash not yet identified due to severe burns and dismemberment. Genetic testing in Moscow to aid identification process.