A Flair Airlines plane has run off the runway in Kitchener-Waterloo, south-west of Toronto, Friday morning.
The plane, which originated in Vancouver,  "exited the runway" at the end of its landing at around 6:30 a.m.
The Flair Airlines aircraft was operating flight #FLE501 from Vancouver. It ran off runway 26 during landing at Kitchener-Waterloo Airport (CYKF), ON, Canada.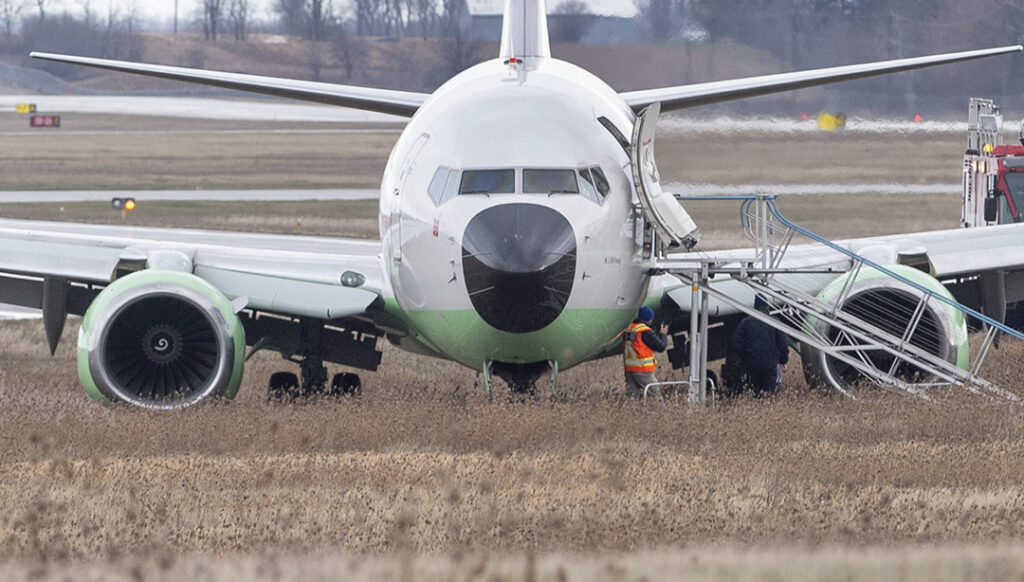 The Boeing 737-800 (reg. C-FFLC)  jet is still in the grass as Transportation Safety Board of Canada investigators are on their way.
The Airport of Waterloo International Airport (YKF) will remain closed, and Friday morning's Flair flight to the airport from Vancouver has been cancelled.
At the time of the landing (06:25L) local METAR weather consisted of rain and gusty winds up to 25 knots. Runway 26/08 is 7003 ft (2134 m) in length.
None of the 134 on board was reported injured.
Passengers deplaned the aircraft and were taken to the terminal by bus.