A British Airways flight was forced to divert to Zurich Aiport after the first officer became unconscious. The first officer had complained of feeling unwell earlier.
The Airbus A320neo with registration G-TTNM was operating flight BA640 from London Heathrow to Athens. However, after the first officer felt unwell, the captain indicated that he was considering a medical diversion to either Zurich or Paris.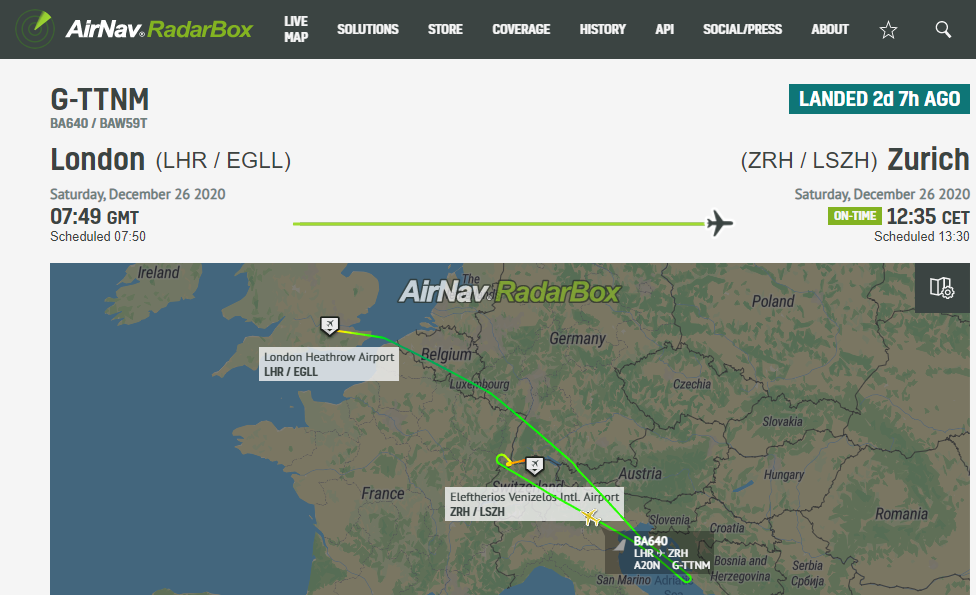 Earlier, the captain had decided to return to Heathrow, but the first officer was so sick that the captain decided to land in Zurich. The first officer was then taken to the hospital. He has already recovered and is feeling well.
Regarding this, a British Airways spokesman said:
"The First Officer had initially complained of feeling ill, but on the return to Heathrow passed out. The Captain thought the situation was serious enough to divert rather than try and return to Heathrow.
"It is nothing to do with COVID-19, and there are no reports of any toxic fumes in the cockpit, which is a common cause of pilots suddenly becoming ill. The First Officer was taken to hospital but has since been released."