A UPS Boeing 767 freighter suffered right-hand engine failure shortly after takeoff from Dublin, Ireland on Thursday.
The Boeing 767F, with registration N391UP, was operating flight 5X-249 from Dublin to Cologne, Germany. Shortly after departure from Dublin's runway 28L, the aircraft experienced a loud bang and vibration at around 1300 feet.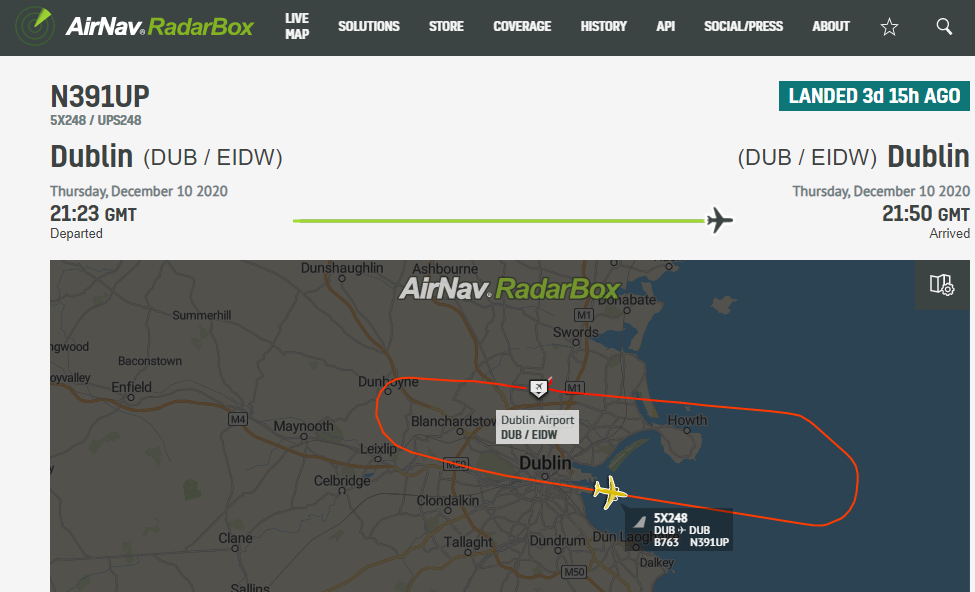 The aircraft was in the initial climb when the crew had to declare PAN PAN before requesting a return to the origin airport. The aircraft landed safely back on the same runway some 17 minutes after departure.
A replacement engine was flown in the following day by a UPS Boeing 747 with registration N583UP.
AIRLIVE TV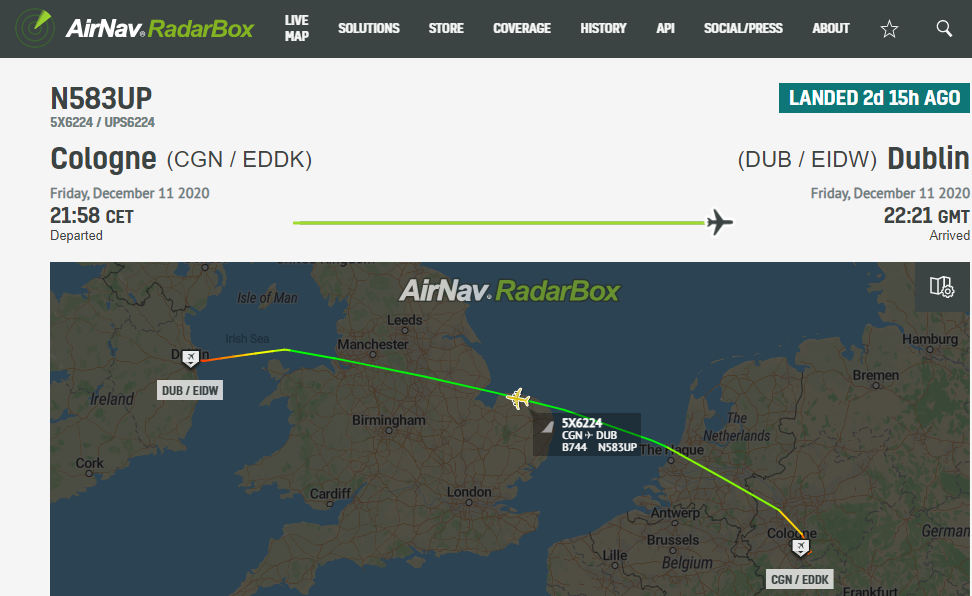 Feature Image: "Toritonblue777"