An Emirates Boeing 777-300ER was damaged at Manila airport after a jetbridge malfunctioned at the airport.
The L1 door of the Emirates Boeing 777 was nearly ripped off by a jetway at Ninoy Aquino International Airport in Manila.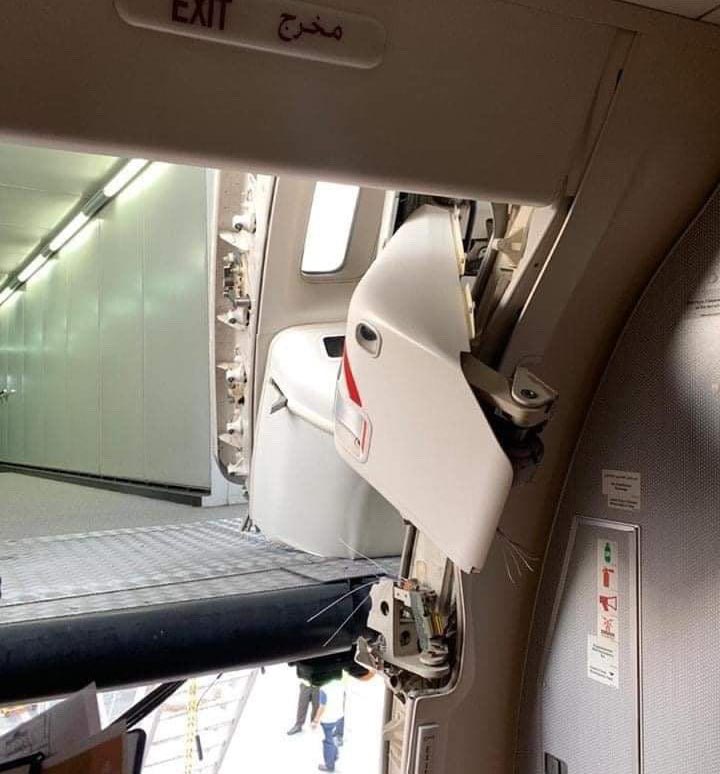 The aircraft was operating flight EK332 from Dubai International Airport to Manila Ninoy Aquino International Airport. The aircraft arrived on time in Manila.
The Boeing 777-300ER, with registration A6-ENN, was delivered the airline back in February 2014 and is currently 6.5 years old.