Two aircraft have been damaged today due to a ground incident at Saint Petersburg-Pulkovo Airport, Russia
The left wing winglet of an Airbus A320neo (reg. VP-BWC) of S7 Airlines collided with the APU of an A320 (reg. VP-BDL) from Ural Airlines.
The incident took place during taxiing at St. Petersburg-Pulkovo Airport (LED), Russia, this Sunday.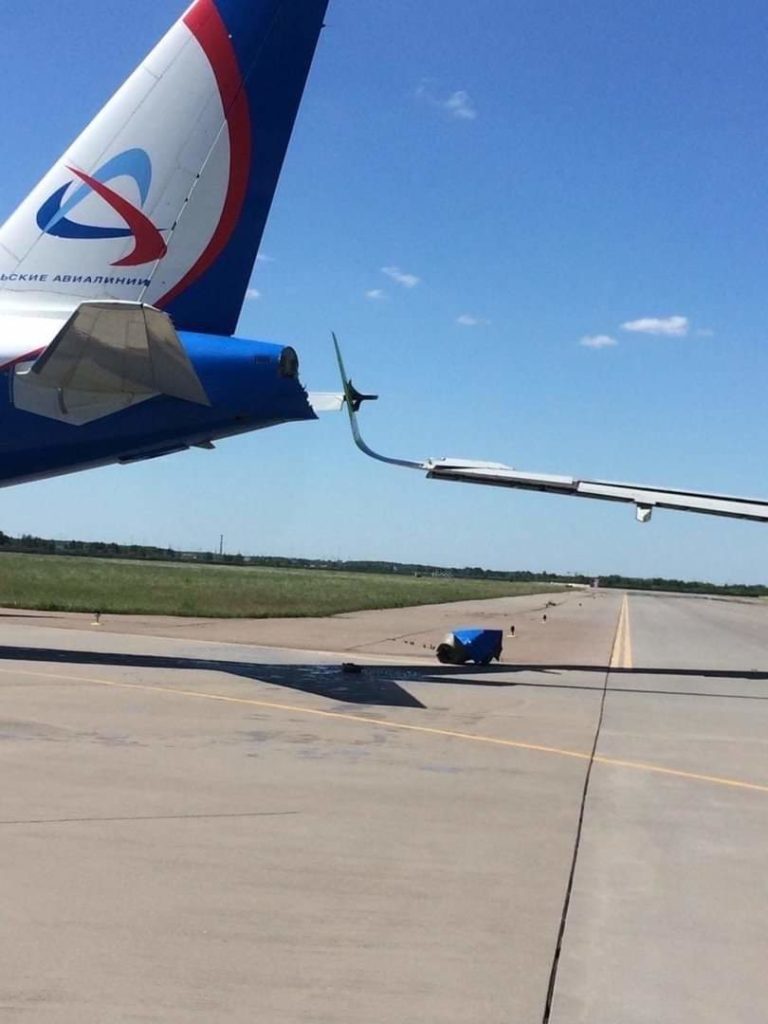 The A320 APU was broken and fell off the aircraft.