Virgin Atlantic is naming its newest Airbus A330neo in honour of her late majesty, Queen Elizabeth II.
Virgin Atlantic names its planes with female icons, the latest aircraft will be named after the late Queen Elizabeth II, who passed in September 2022.
The airline's brand new Airbus A330neo has the registration G-VEII, and is the second of Virgin Atlantic's aircraft to be named Queen of the Skies.
Back in 2004, her late majesty unveiled an Airbus A340-600 with the same name at a ceremony in Toulouse.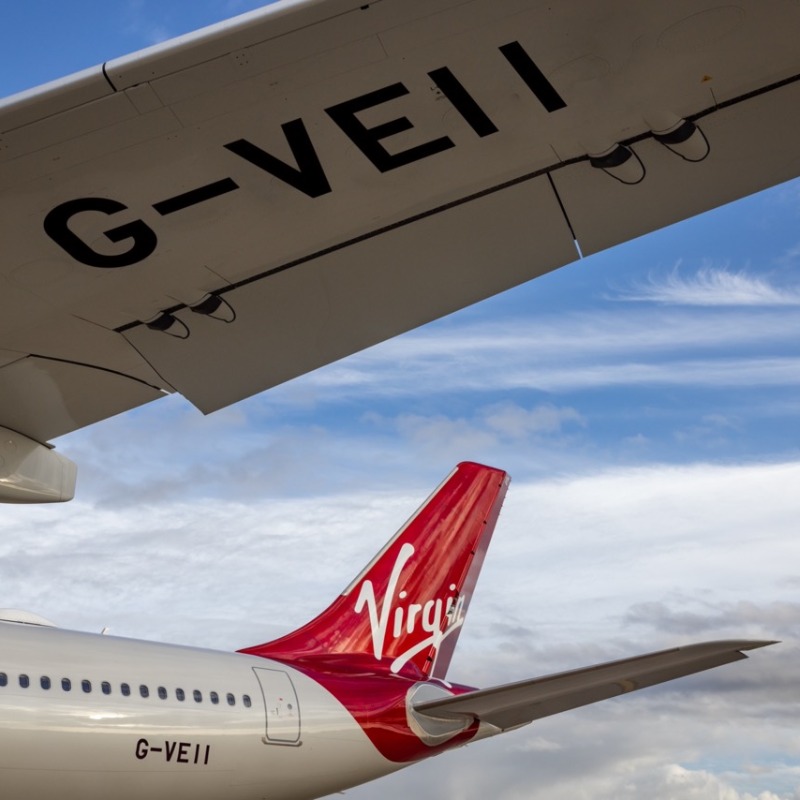 Virgin Atlantic has a long history of naming its aircraft after inspirational women, including Diana in tribute to Princess Diana.
Virgin Atlantic's current fleet includes:
Lade Emmeline (G-VLIB) which pays tribute to the founder of the Suffragette movement and women's rights activist Emmeline Pankhurst.
Fearless Lady (G-VEVE) celebrates the life of Eve Branson, Virgin Group founder Richard Branson's late mother.
Eve led an incredible life, enlisting in the WRENS during World War II, taking gliding lessons disguised as a boy, and working as a pioneering hostess on the treacherous British South American Airways routes.
Queen of the Skies is the fourth Airbus A330neo to join Virgin Atlantic's fleet. The other three are Billie Holiday (G-VJAZ), Space Oddity (G-VTOM) and Eliza Doolittle (G-VLDY). Virgin Atlantic is committed to flying the cleanest, greenest fleet in the sky and it has ordered 12 more Airbus A330neos to join its fleet.