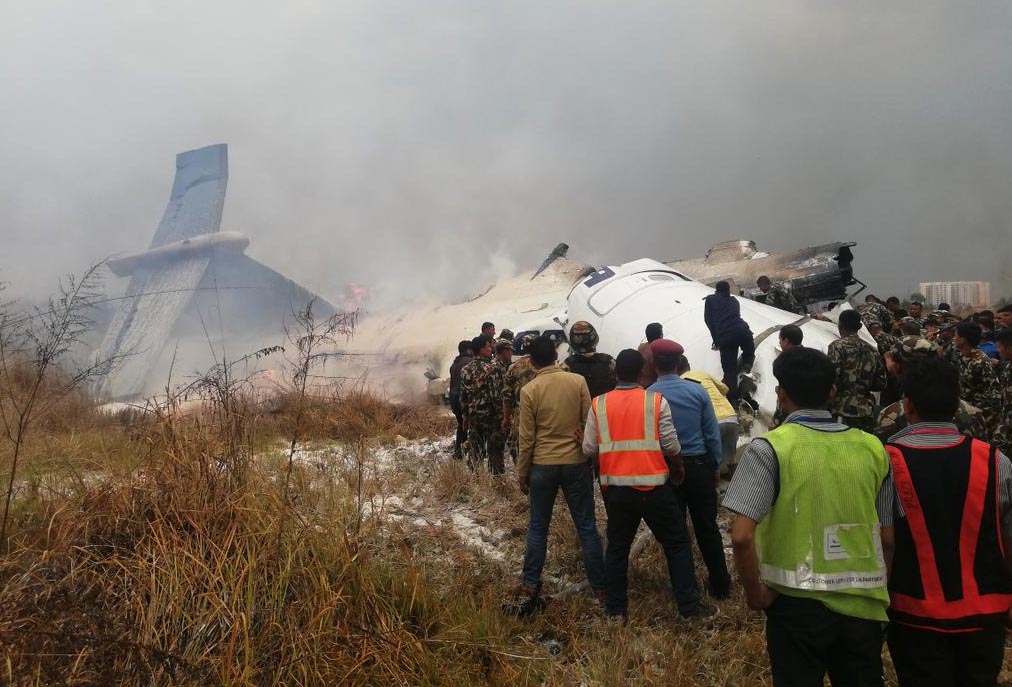 The US-Bangla aircraft crash that occurred in March last year, took place as the pilot, who was in charge of the flight had smoked inside the cockpit despite restrictions.
The PIC (pilot in command) was a smoker as per information received by the commission. The commission concluded from CVR (cockpit voice recorder) record that PIC smoked in the cockpit during this flight.
However, the operation department and other authorities may not have been sure about this safety violation by the PIC during flight.
AIRLIVE TV
The Accident Investigation Commission determined that the probable cause of the accident is due to disorientation and a complete loss of situational awareness in the part of the crew member.
The reports clarified that only tobacco was used during the flight duration and ruled out the use of any other sort of banned assorted items consumed during the flight time.
As many as 51 people lost their lives when the aircraft crashed immediately after landing on Nepal's Tribhuwan International Airport (TIA). The reports were published later after the investigation commission submitted it to the Nepali Ministry of Culture, Tourism and Civil Aviation.
The post-mortem of the deceased, performed in the Department of Forensic Medicine in Kathmandu, found "blunt force injury head" to be the reason for the death of the passengers.
The report has pointed to the human discretion and the natural factor that contributed for the downing of the aircraft.