Eight passengers were injured on a Vistara 737 flight after the aircraft hit severe turbulence minutes before landing. Three of them were seriously injured.
The Vistara Boeing 737-800, with registration VT-TGE, was performing flight UK-775 from Mumbai to Kolkata with 113 passengers on board on Monday.
The aircraft encountered severe air turbulence while it was descending some 15 minutes before landing. Three passengers suffered serious injuries, whereas five others suffered minor injuries.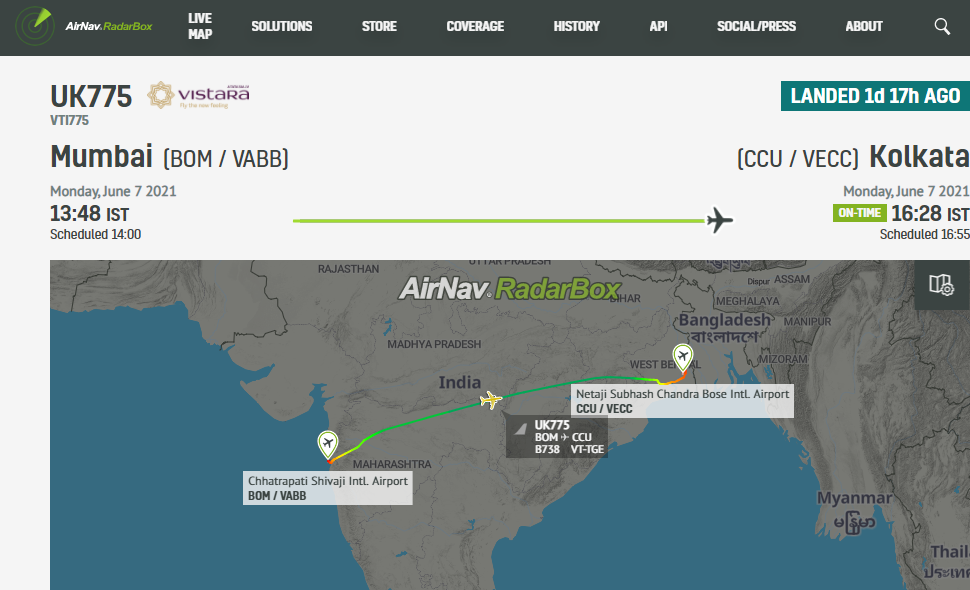 The three seriously injured passengers were taken to hospitals nearby. Regarding the seriously injured passengers, aviation regulator DGCA said:
"A 61-year-old passenger received a fracture in her right hand and is being shifted to Belle Vue hospital. A 77-year-old passenger received a spinal tenderness injury, and he is admitted to Charnock hospital. The third passenger, 36, received a minor cut on the forehead and has been released after first aid."
The airline said that the five passengers with minor injuries continued after receiving first aid during the fight and a medical review at the airport.
"We are saddened by this unfortunate experience our customers had and are closely monitoring the health status of those injured. We are investigating the incident on priority and will share a further update at the earliest," said a Vistara spokesperson.
Feature Image: "Victor Tango Aviation"