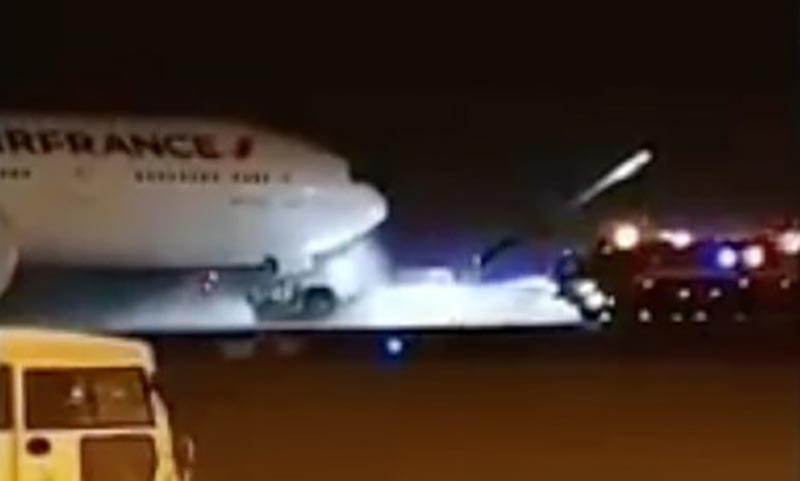 A tug caught fire whilst pushing back a Boeing 777 of Air France at Pais CDG, France.
The fire of a tug that moved an Air France Boeing on Saturday December 28, 2019 morning triggered an operation by the emergency services.
The incident occurred in the cargo area of the airport, with no passenger on board the aircraft.
According to our information, the Boeing 777 suffered limited damages. The reason of the fire is still unknown.
AIRLIVE TV
Air France statement
Air France confirms a fire start on a towing vehicle during an operation to move an aircraft, Boeing 777 Air France at Paris Roissy-Charles de Gaulle airport on 28 December at 07:00. This aircraft was being moved, without passengers, engines off, between two parking points of the airport. The Air France personnel in charge of the trip immediately stopped the convoy to allow the airport fire department to come and quickly extinguish the fire, without injury or damage to the aircraft. An assessment of the tractor is currently being carried out to determine the causes of the fire.