Delta has completed its final Boeing 777 passenger flight from New York JFK to Los Angeles on Saturday.
The final flight was operated by one of its newer 777-200LRs with registration N701DN. This Boeing 777 was recently outfitted with the Delta One business class suites and Premium Select premium economy seats.
Delta's final passenger 777 flight, DL8777, departed New York JFK at 1:13 p.m. local time and arrived at Los Angeles at 3:35 p.m. local time on Saturday, October 31.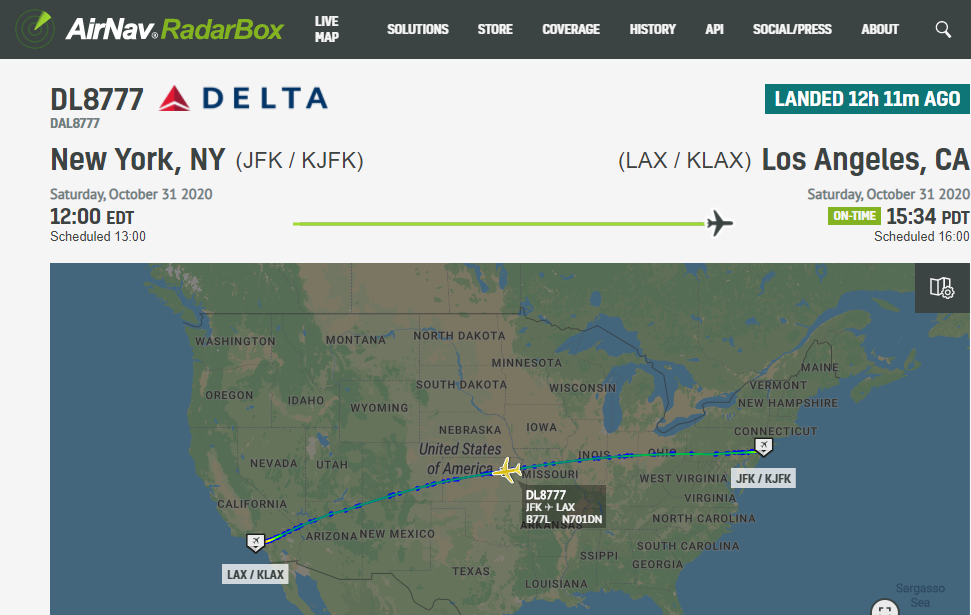 These Boeing 777s are set to be replaced with more fuel-efficient Airbus A350s, which will operate the majority of Delta's long-haul international routes.
These 777s are bound for storage in the desert at Victorville, before they get sold or scrapped.
Regarding this retirement, Delta's CEO Ed Bastian said:
"Retiring a fleet as iconic as the 777 is not an easy decision – I know it has a direct impact on many of you who fly, crew and service these jets."
"The 777 played an important role with Delta since 1999, allowing us to open new long-haul markets and grow our international network as we transformed into a global airline. I've flown on that plane often and I love the customer experience it has delivered over the years."