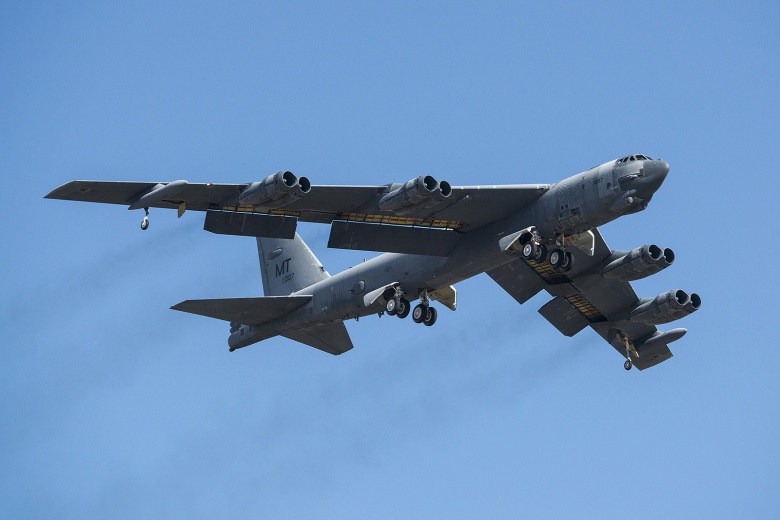 China said it is opposed to US jets taking "provocative actions" in the disputed South China Sea, a day after Washington confirmed that its B-52 long-range bombers flew near the contested territories.
On Tuesday, a group of B-52 bombers "participated in a regularly scheduled, combined operation in the East China Sea," Pentagon spokesman Lieutenant Colonel Dave Eastburn revealed on Wednesday. The maneuvers by the US, which were accompanied by Japanese fighter jets, reaffirmed the US' "continuous bomber presence" in the region.
Also on Tuesday, B-52s flew over the South China Sea, another highly-contested waterway. According to Eastburn, the bombers conducted routine maneuvers in "international airspace."
The drills did not sit well with Beijing. During a press conference on Thursday, China's Defense Ministry called the US actions "provocative" and said it is opposed to any such moves, according to Reuters.