Pakistani tv is showing images of scrape marks on the Karachi runway, purportedly caused by the engines of PIA flight
#PK8303
.
The photos confirm the A320 made a go-around after the engines touched the runway. The ATC was also mentioning a belly landing.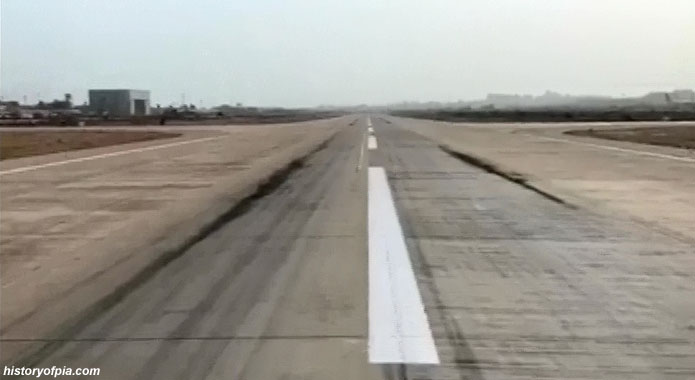 PIA Airbus A320 (aircraft registration AP-BLD) engines scrape marks on Karachi Airport Runway 25L.
The inquiry team viewed landing attempts captured by cameras installed on the runway.
The RAT was deployed confirming that both engines failed.
The A320 impacted buildings on the second approach.