Berlin's new Brandenburg Airport has officially opened after 14 years of construction after about ten years of delays. Initially, the new Berlin airport was due to open in 2011.
However, due to number of issues and poor decision making, this new airport opened with a delay of ten years. The construction of the airport was started back in 2006.
A dual landing on the airport's parallel runways was planned to mark this special occasion. However, due to bad weather conditions this wasn't possible. EasyJet A320neo made the first landing on the northern runway.
Following this, Lufthansa Airbus A320neo made the second landing on the same runway. Both carrier's were flying their respective CEO along with special guests to this occasion.
EasyJet operated the inaugural flight on board an Airbus A320neo with registration G-UZHF. The aircraft carried its CEO Johan Lundgren and other special guests from Berlin Tegel Airport.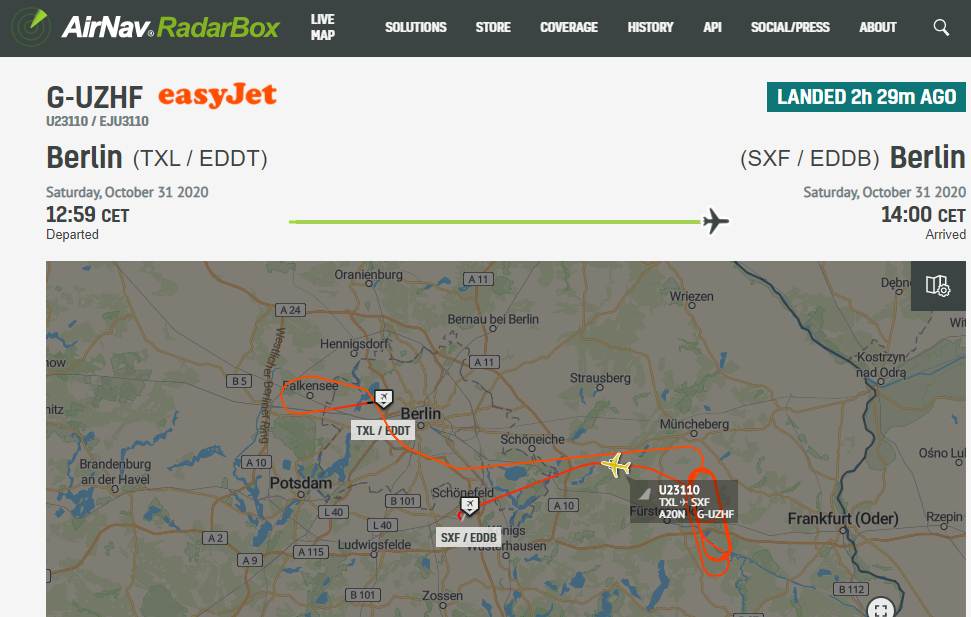 Similarly, Lufthansa flew an Airbus A320neo with registration D-AINZ. The aircraft is named Neubrandenburg. Neu is the German word for new. The aircraft was carrying its CEO Carsten Spohr in addition to other special guests from Munich.
Feature Image: "Thomas Trutschel / Photothek"