On Wednesday last week, a United Airlines flight was diverted to Charleston, South Carolina, due to a disruptive passenger on board.
The Boeing 737-800, with registration N76503, was performing flight UA728 from Newark Liberty International Airport to Miami International Airport.
According to police, the flight was diverted after one of the passengers allegedly bit another man's ear and assaulted other people on board. The unruly passenger reportedly injured no less than three passengers.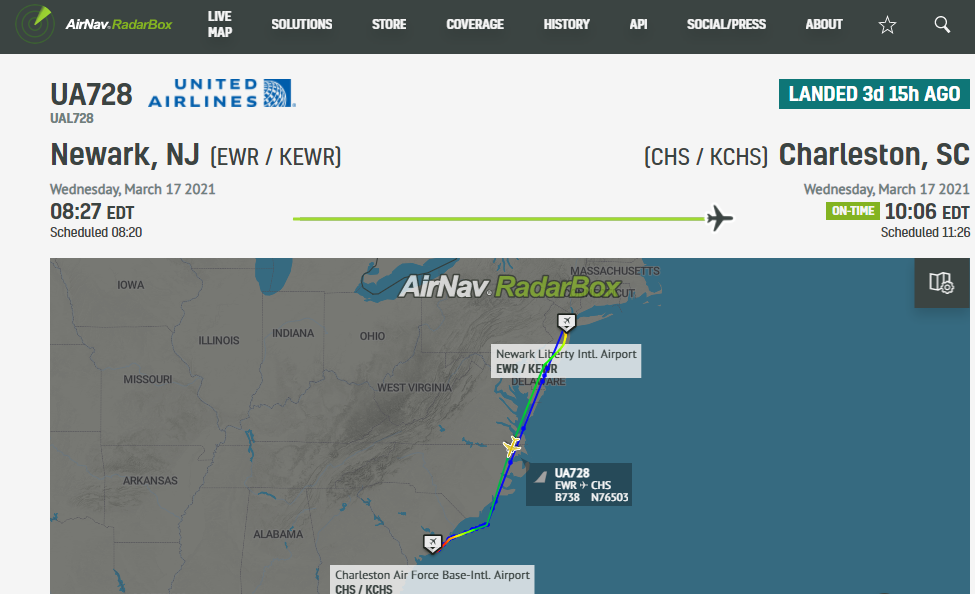 The unruly passenger was identified as John Yurkovic. A white crystal substance weighing 1.5 grams that tested positive for methamphetamine was also found in his pocket.
The 45-year-old allegedly hit two other passengers sitting nearby, reportedly breaking one man's nose.
The aircraft touched down in Charleston at 10:06, and the law enforcement officials met the unruly passenger. After the plane landed and police arrived, the man was "face down on the floor of the aircraft being restrained with his hands behind his back with zip ties and a belt."
He is now held in South Carolina on drug possession charges, with $50,000 federal charges pending.