A passenger has died on KLM flight from Suriname to the Netherlands on Tuesday, January 3.
The KLM flight #KL714 departed from Paramaribo to Amsterdam Schiphol. During the flight, over the Atlantic, a passenger travelling to the Netherlands for medical treatment has died.
He was the medical director of the Suriname Psychiatric Center, and was specialized in treating elderly patients. He reportedly suffered a heart attack during the flight.
His body was removed from the Boeing 777-300ER in Ireland and was transported to a mortuary.
AIRLIVE TV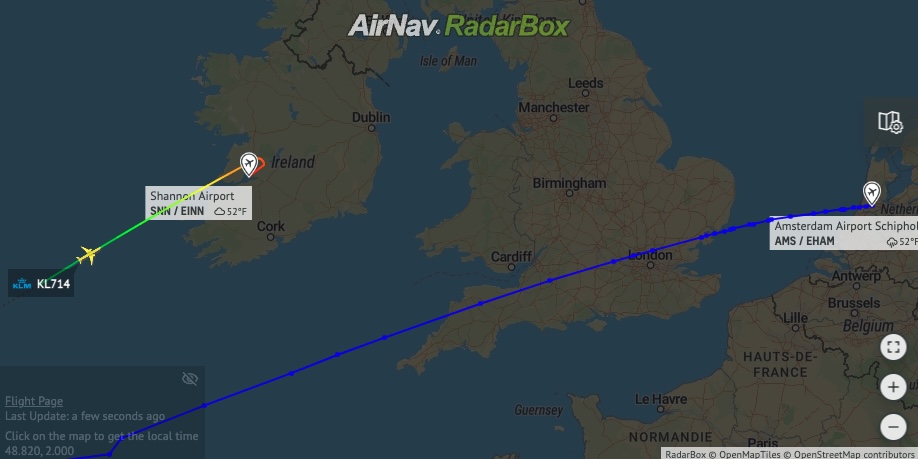 The Boeing 777-300ER (reg. PH-BVP) diverted to Shannon Airport, Ireland early in the morning, landed at 04.00 local time.
The aircraft left Shannon to Amsterdam and landed January 4 at 08.00.